Since I'm going on hiatus and I don't want you my lovely readers, to be without content, I have reached out to some others whom I trust to take up the mantle until I'm back. They all have their own unique styles and methods of coverage, with a common trait of being honest in their opinions. Here they are, and what they're about.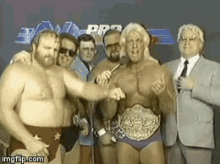 Greetings,
My real name is William although I go by Wiljen the Audiofool. That's a pretty good summation of who I am. I got my start in Audio from a father that was heavily into music, and to a lesser degree, gear. I was the technophile of the bunch, so I took his love of music and my love of tech and started out building as good a 2-channel system as I could afford.
I was the kid that bought my first Dynaco ST-70 with my summer job money, and a pair of used Magnepan's with a year of paper-route money. I spent a disproportionate amount of my income on gear for several years and reviewed a fair amount of it for Compuserve groups, local shops, and written journals in the pre-internet era.
As time advanced and costs of 2-channel equipment continued to skyrocket, I dropped out of the game. Family, children, other interests, and bills all commanded my time, money, and energy. Then one day my last child left for college. I found myself with time and energy but very little money. I first dusted off the Levinson's and started listening again and of course the bug hit, but this time I found in order to stay within budget, I was going to need to downsize to headphones.
A lot of my friends had long since made the move and offered advise on what I should try or to lend me gear and thus my first review samples arrived. I found a group of like-minded people on Head-fi and that is where I first crossed paths with Thomas. He was gracious with advice, loans of gear, and help with my utterly underwhelming photography. As I have built my own blog and become more adept at reviewing, if not photography, I have met a crew of other reviewers that all have similar ideals about why we do this, and what the right way to go about it is. We all trade ideas, review samples, and sometimes post reviews on each other's sites.
When Thomas asked if I would contribute to the Contraptionist, I was honored. His blog is one I strove to emulate from the beginning as I felt it was a great example of what a review site should be. No advertisements (edit by Thomas aka. B9: there are ads now but they're just there to cover the 110 CAD yearly cost to run the site. Still haven't made enough to pay for even part of a year…), no personal agendas, just good material presented honestly and with the information needed to make informed decisions. Thomas also asked Lynn (Ngoshawk) who I think has a great ear for detail, and Damon (ExpatinJapan) who not only does quality reviews, he is a master of staging and has industry contacts out the wazoo.
All the rest of the crew has more time in the game than I do, but I bring a different angle as I tend to be more concerned with the technical aspects and the how it does it side of things. All of these guys are people I have looked up to along my journey, so to be included is indeed an honor and I am proud to be included here. I hope everyone will find my content informative, enjoyable, and useful. Please understand that my photographs probably won't be up to Damon's or Thomas's standards anytime soon.
W
Good day all! My name is Lynn a Miller aka ngoshawk on HeadFi, and I will admit right up front I owe Thomas a whole bunch for helping me get started. He along with expatinjapan (HeadPie) are pretty much the reason(s) that I review as I do. Both have unique outlooks on products and I try my best to put my own stamp on reviews, based upon what they taught me.
Thomas' no-nonsense reviews are superb. He is an avid photographer and it shows with well-placed and content-specific photos. He calls it like it is. Expat has a wonderful sense of photographic set up, with stunning results, and he has a reach of which many are envious.
I am younger in the review sense, but older in time. I believe this keeps me grounded, but with a carefree attitude, which allows me to give open honest reviews. I must be doing something right, if companies continue to contact me…sheesh, pressure!
It is an honor to be included on The Contraptionist's site and will uphold his sense of style the best I can, while staying true and putting my own stamp on the site. To me this is a win-win-win. You will always be able to count on us for honest photogenic reviews. I prefer natural light, which complements Thomas's photos well. I look forward to contributing and relish the opportunity to expand!
#HeadPieSucks
Damon is a 'reviewer' …cough… who suffers from entropy and save for the memes and pretty pictures, the rest is virtual garbage. The reviews are basically specs and made up word salad and I usually do not actually listen to any of the products I review anymore and instead create 'imagination happenings'.
#headpiesucks